Leslie Pugh
(Lead Vocalist/Co-founder/Tour Manager)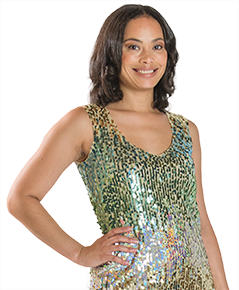 Musical Influences:
Celine Dion!!!!!!!

Best Thing About Perfect 10: I love that we are all family. We enjoy being together and making music together and are genuinely friends/family. 

Hidden Talent: I can whistle so well that I could probably win a whistling contest. I get it from my papa.

Musical Start: My aunt JANICE (who was knick-named the "Queen of Beach Music") was a local celebrity in NC. As a kid, I use to travel with her to her shows and watch her perform her hit song, "I Told You So" with Reggie Saddler.

Greatest Achievement: Writing and recording a country music album in Nashville, TN. http://bit.ly/1mm5mP2
 
---
Arle Michel
(Lead Vocalist)
First Concert:  Luther Vandross and it was absolute AMAZING! The artistry, the creativity, his background vocals, him! It was a show, not simply a concert. 

Best Thing About Perfect 10: The family that we have created. These gifted, down to earth musicians and vocalists, who use their incredible and award winning talents each week to make other people's events magical. I just love them so much!

Hidden Talent: Hidden Talent: #iAct, so doesn't everyone know that? LOL. Oh maybe it is that I am a registered farmer with the USDA. I bet no one knows that. hehehehe

Celebrity Memory: Being so close to Prince that I could snatch him and put him in my pocket. He was doing an after show (which are more fabulous and even better than the concert, by the way) at a venue in Atlanta, after I had just seen him from a distance at Symphony Hall for his "One Night Alone" tour. I was literally that close and if it had not been for his bodyguard, I would have had him in my possession.
Most Rewarding Musical Experience: Being a mother to the most wonderful and incredible son EVER created by God! 
---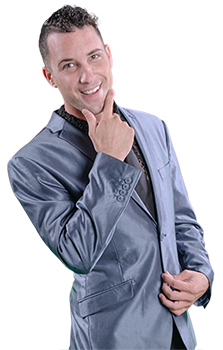 Musical Influences: Michael Jackson, Marvin Gaye, Robert Glasper, John Legend, Fred Hammond, John P. Key, Ella Fitzgerald, Pat Metheny, and the list goes on.

Best Thing About Perfect 10: Perfect 10 has given me the opportunity to expand my musical knowledge in different genres to hone my craft. We're a team...a family and we have really learned to depend on one another, each one pulling their own weight to make the Perfect 10 show happen.

Musical Start: I started in church as most artists do these days. The church is where I learned that I had a voice then I continued developing my craft in school and in the military.

Greatest Accomplishment: Completing my active duty military service of 6 years, and in doing so also experiencing 2 one-year global tours as a member of US Air Force Expeditionary Entertainment Unit, "Tops In Blue".
_______________________________________________________________________________________________________________________________
 
Jeseth Griffith
(Lead Vocalist)
Best Thing About Perfect 10:  Being constantly exposed to world-class musicians who challenge me to be greater.
Dream Gig:
I would absolutely love to sing and perform with Earth, Wind & Fire.
Hidden Talent:
I have a creative eye for interior design developed through countless hours of watching HGTV and searching Pinterest!
Musical Start:
When I was 12 years old I received an electric keyboard for Christmas. I started writing songs and I learned to play on my own.