First Concert: My first and most favorite concert to date was when my father took me to see Yanni at the Kansas Coliseum my sophomore year in high school. One random Friday evening, he asked me to get dressed to run an errand with him and as we got closer to the destination, he surprised me with the tickets. 

Best Celebrity Memory: A couple of years ago, my girlfriend and I planned a date night on a Friday to go dancing. We arrived at the club, had a couple of drinks at the bar then proceeded to the dance floor. We fought our way through the crowd to a suitable space, began to dance and my girlfriend told me to turn around. To my surprise, Chadwick Boseman was standing right behind me with a group of his friends and a few other actors. I believe he was in town filming Black Panther at the time. We both spoke to him briefly, I did a terrible James Brown impersonation, then we continued our date. It was a cool random encounter.

What Do You Like Most About Perfect 10: My favorite thing about being a member of Perfect 10 Band is that although we understand we all have a job to do, it never feels like work. Between rehearsals, practicing individually at home, long hours on the road and soundcheck, we spend a significant amount of time preparing for each show. I appreciate that there is a genuine camaraderie between the band members so we have just as much fun off stage as we do while performing. 

Hidden Talent: I am a Tiger Woods caliber mini golfer.
Most Rewarding Experience:I think my lifestyle, over the past few years, has been a rewarding experience. I moved to Atlanta in 2010 with the desire to make a living as a musician. The fact that I'm still able to do this almost a decade later shows that hard work and faith truly pays off. I believe the best is yet to come and look forward to the future. 
---
First Concert:
 My first concert (that mattered, lol) was Earth, Wind & Fire in 2001. They came to Ft. Lauderdale my senior year of high school and my Dad surprised me with tickets. I have loved EWF ever since he introduced them to me in the 3rd grade. It was a wonderful experience and one of my most favorite memories with my Dad!



Best Thing About Perfect 10:

 For me, the two best things about Perfect 10 are the MUSICIANSHIP and the CAMARADERIE! It's inspiring working among such strong musicians and industry professionals! It keeps you on your toes, and it makes playing the songs that much more fulfilling! Plus, I never stop laughing around these guys/ladies!



Hidden Talent:

 It's only been a hidden talent until recently, but I also sing! I'm actually in the process of working on my first solo project! It's an exciting new journey! :) Also, I love to cook and I'm really good at it! I get most of my inspiration from the Food Network (lol)! I love experimenting with textures and flavors. Plus, cooking for people is one of my love languages!



Greatest Accomplishment:

 My greatest accomplishment was stepping out on faith to move to Atlanta and pursue a career as a full-time musician, and actually being able to work and sustain my lifestyle! I didn't know anyone here...didn't have any connections. The Lord really made a way for me, and because of that I've been afforded opportunities I never imagined! I'm just so grateful to God!

Most Rewarding Musical Experience: My most rewarding musical experience has been all of the adventures I've had since joining Janelle Monáe's touring band in 2013! There have been SO MANY things I've been able to cross off my bucket list...from playing my first show with PRINCE, to performing on American Idol, to sharing the stage (twice) with Stevie Wonder, to traveling to Dubai and Australia - and most excitingly - being able to perform for President and First Lady Obama! It's truly been a blessing - more than I could've ever dreamed for. I'm so excited to see what's next!
_______________________________________________________________________________________________________________

Ethan Gouldbourne
Keyboards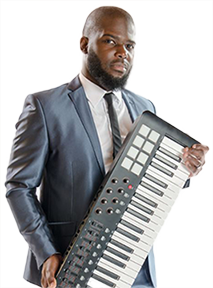 First Concert: Frankie Beverly and Maze. It's still one of the best shows I've ever seen.
Best Celebrity Memory: Meeting 
Stevie Wonder after he sang a solo at his church.
What Do You Like Most About Perfect 10:
 From the leader 
on down there's a strong team spirit and a standard of excellence, all in an enjoyable atmosphere. There's so much love and support from everyone. Best qualities for a successful band today!
Hidden Talent:
I can type pretty well, I'm a great listener and I actually enjoy washing dishes.
Most Rewarding Musical Experience:
 The first time I heard a crowd sing the lyrics to a song I co-wrote named, 'Ever After' on Emily King's 'Seven' EP during a tour.As a new songwriter, hearing complete strangers sing lyrics and melodies I wrote made me feel as though I made a significant contribution to their life.  What topped that experience was when Bobby McPherrin's son, Taylor, proposed to his girlfriend with that same song during one of our shows later on during the tour.
---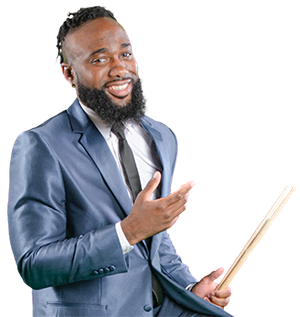 First Concert: Janet Jackson Velvet Rope Tour 1998 in MA

Best Thing About Perfect 10: The Family Element

Hidden Talent: I'm a sports guy, I can play as well as analyze.

Celebrity Moment: Meeting and playing a tribute to/for The Isley Brothers at my College Graduation

Most Rewarding Experience: Waking up and breathing everyday (corny/cliché, but I definitely don't take it for granted)